IKO brand linear slide block and rail LWES15C1
IKO brand linear slide block and rail LWES15C1
| | |
| --- | --- |
| Packaging: | Standard packing or according to customers\' requirements |
| Brand: | IKO |
| Place of Origin: | Japan |
Product Description
Specifications IKO brand linear slide block and rail LWES15C1,
1.Large load capacity
2.Smooth operation
3.Superior reliability
4.Low noise
IKO brand linear slide block and rail LWES15C1,   TJHRSY offers an extensive line of linear slides (bearings and rails) from IKO Technologies Corp., a recognized world leader in linear motion and control.  These products provide precision with matchless fit and finish at prices that are hard to beat. IKO products are commonly found in equipment in a broad range of industries including machine tools, automation equipment, industrial machines of all types, CNC milling machines, medical equipment, semi-conductor equipment, robotics and aerospace applications.  Best of all, We have an extensive selection of square-type and flange-type slides in stock for immediate delivery.  We'll even pre-cut your rail sections (at no additional charge) so you will be ready for installation when your order arrives.   IKO LM Guide, IKO Linear Motion system, IKO Ball Screw, IKO Linear Way  Types of  IKO Linear guide  IKO Linear Way E (LWE) IKO Linear Way H (LWH) IKO Linear Way L (LWL/LWLF) IKO Linear Ball Spline G (LSAG) IKO Linear Way F (LWFH/LWFF/LWFS) IKO C-Lube Linear Way (MH) IKO C-Lube Linear Way (ME)     linear bearing Advantages  Why choose us?       1. Low MOQ: It can meet your promotional business very well.   2. OEM Accepted : We can produce any your design .   3. Good Service :We treat clients as friend.   4. Good Quality :We have strict quality control system .Good reputation in the market.   5. Fast & Cheap Delivery: We have big discount from forwarder (Long Contract).   Detailed data,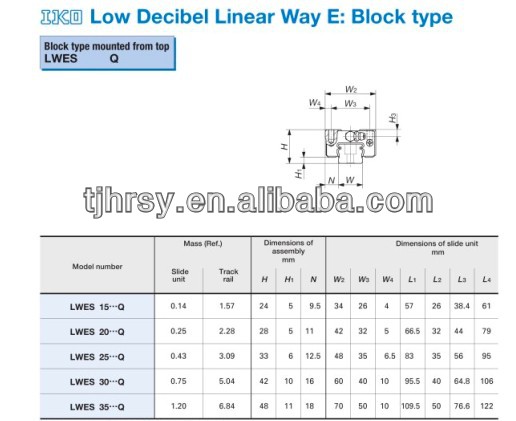 All the model number,   iko miniature linear guide   LWL1,LWL2,LWL3,LWL5,LWL7,LWL9,LWL12,LWL15,LWLC3,LWLC5B,LWLC7B,LWLC9B,   LWLC12B,LWLC15B,LWLC20B,LWLC25B,LWLG7B,LWLG9B,LWLG12B,LWLG15B,LWLG20B,   LWLG25,LWLF4,LWLF6,LWLF10B,LWLF14,LWLF18,LWLF24,LWLF30B,LWLF42,LWLFC42B,LWLFC30B,   LWLFC24B,LWLFC18B,LWLFC14B,LWLFC10B,LWLFC6,LWLFG14B,LWLFG18B,LWLFG24B,LWLFG30B,LWLFG42B,   LWL1Y,LWL5B,LWL7B,LWL9B,LWL12B,LWL15B,LWL20B,LWL25B,LWL5N,LWL7N,LWL9N,LWL9BCS,LWL12BCS,LWL15BCS,   LWL25BCS,LWL12CS,LWL15CS,LWLC5N,LWLC7N,LWLC9N,LWLG7N,LWLG9N,LWLFC6N,LWLFC10N,LWLFC14N,LWLFC18N,   LWLFC24N,LWLF14B,LWLF18B,LWLF24B,LWLF42B,LWLF6N,LWLF10N,LWLF14N,LWLF18N,LWLF18BCS,   LWLF24BCS,LWLF30BCS,LWLF42BCS,LWLFG14N,LWLFG18N……   iko linear guide and linear slider   LWE15,LWE20,LWE25,LWE30,LWE35,LWE40,LWH15B,LWH20B,LWH25B,LWH30B,LWH35B,   LWH45B,LWH55B,LWH65B,LWH85,LWEC15,LWEC20,LWEC25,LWEC30,LWEC35,LWEC45,   LWEG15,LWEG20,LWEG25,LWEG30,LWEG35,LWEG45,LWETC15,LWETC20,LWETC25,LWET30,   LWETC35,LWETC45,LWET15,LWET20,LWET25,LWET30,LWET45,LWETG15,LWETG20,LWETG25,   LWETG30,LWETG35,LWETG45,LWESC15,LWESC20,LWESC25,LWESC30,LWESC35,LWESC45,   LWES15,LWES20,LWES25,LWES30,LWES35,LWES45,LWESG15,LWESG20,LWESG25,   LWESG30,LWESG35,LWESG45,LWHG15,LWHG20……   cylindrical roller linear guide   LRWX25B,LRWX35B ,LRWX45B ,LRWX55B, LRWX75B, LRWXH35, LRWXH45, LRWXH55,    LRWXH75,LRX12,LRX15,LRX20,LRX25,LRX30,LRX35,LRX45,LRX55,LRX65,LRXC12,LRXC15,   LRXC20,LRXC25,LRXC30,LRXC35,LRXC45,LRXC55,LRXC65,LRXG12,LRXG15,LRXG20,LRXG25,   LRXG30,LRXG35,LRXG45,LRXG55,LRXG65,LRXG85,LRXG100,LRXDC12, LRXDC15,LRXDC20,   LRXDC25,LRXDC30,LRXDC35,LRXDC45, LRXDC55, LRXDC65,LRXD10SL……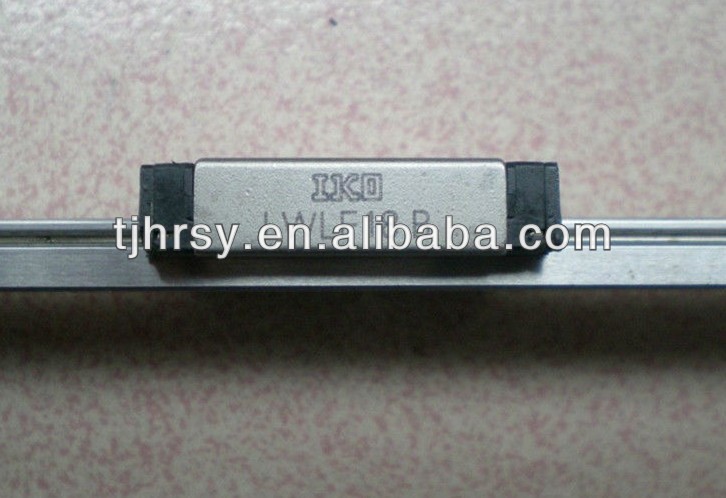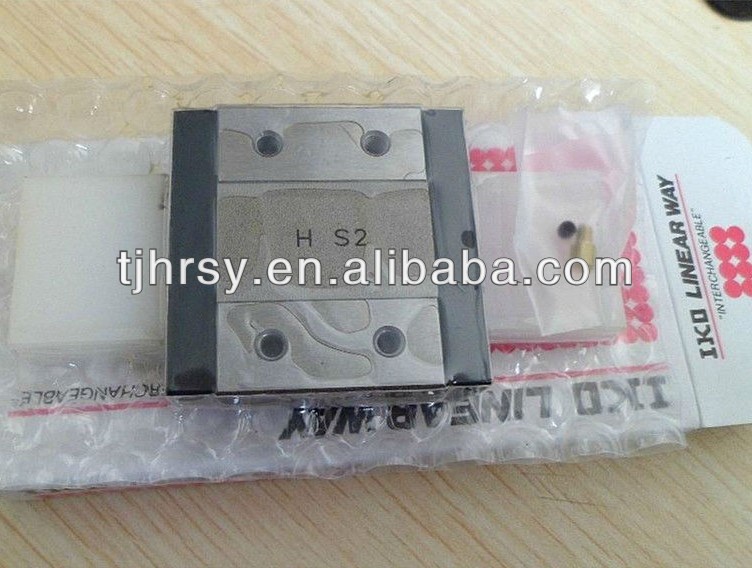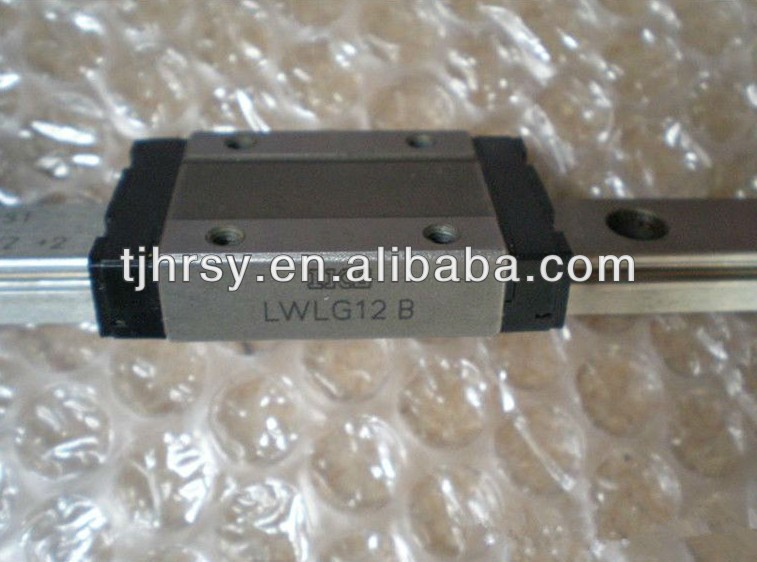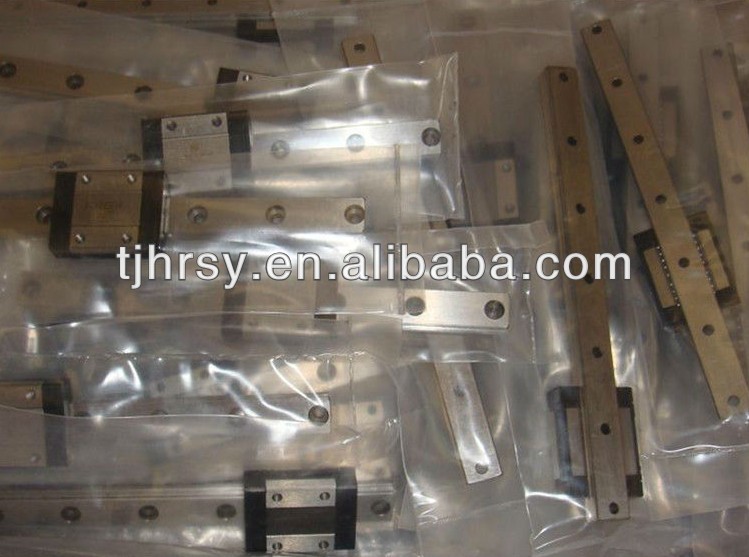 Welcome to your inquiry and trial order!!!!  

Contact us if you need more details on Iko Slide Block. We are ready to answer your questions on packaging, logistics, certification or any other aspects about Iko Lwes15、Iko Slide Block. If these products fail to match your need, please contact us and we would like to provide relevant information.
Product Categories : Linear Rail And Block > IKO Linear Rail And Block